Melbourne 22 August 2022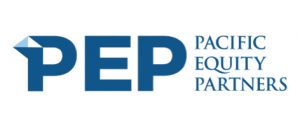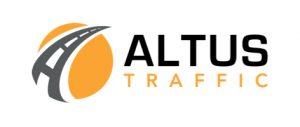 Altus Group (Altus), the largest full-service traffic management business in Australia, today announced that Pacific Equity Partners (PEP) has taken a majority stake in the business. PEP is a leading Australasian private markets investor that  provides investee companies strategic management experience and capital resources to maximise their business performance.
Altus Group Founder and Chair David Lundberg said the investment by PEP would help accelerate the company's growth in Australia, New Zealand and beyond and facilitate a greater focus on the use of data and technology in a fragmented industry that is still to experience significant disruption or innovation.
"This partnership with PEP will enable Altus to achieve its ambition to provide the best global traffic management technology and data systems in Australia. It means Altus can continue the relentless pursuit of the highest standards of quality and safety for our people and our clients, and for the general public who depend on us to get home safely every day."
Altus Group operates across 20 locations throughout Australia and the transaction follows the acquisition of Traffic Diversions Group (TDG), Victoria's largest provider of traffic management services. TDG will be integrated with the Altus Group, which will continue to be chaired by Founder David Lundberg and current management, led by CEO Ben Marsonet.
Altus CEO Ben Marsonet said PEP's investment came at a busy period for the industry and would help the company realise its vision of providing its customers and communities the safest, most advanced and efficient work zones in Australia.
"We are excited about the opportunity this partnership presents for our customers and our people, and the platform it creates for our future growth. We see New Zealand as a fantastic growth opportunity, with regulations largely aligned with Australia's, and a similarly fragmented market creating opportunities for consolidation.
"With record investments in construction and road projects nationally, we see great opportunities to further cement our position as Australia's largest full-service traffic management company and make a tremendous impact on our employees and the communities we serve," he said.
PEP's Matt Robinson said: "Altus is led by an excellent management team with a long history of providing safe worksites across the country for its people, clients and the general public. With the acquisition of TDG the combined Altus Group has an enviable market leading position in this fragmented market. PEP will support management with investments in differentiated technology solutions to further enhance worksite safety.
"We are excited by the opportunity to work in partnership with the Board and management and look forward to realising Altus' full potential."
PEP will invest further behind the business to support growth, assessing further acquisition opportunities and supporting further technological innovation.
"As part of the transaction process, Altus has also secured the exclusive Australian rights to technology from UK-headquartered Highway Resource Solutions (HRS). HRS is a road workers protection system that is now recognised as best practice in the United Kingdom for road maintenance safety, for both workers and road users," said Mr Robinson.
END
Media Contact (Altus Group)
Jim Carden
Bastion Reputation
+61 429 112 381
Industry Contact (Altus Group)
James Pennings
EGM – Sales, Strategy & Marketing
+61 408 924 607
About Altus Group:
Altus Group is Australia's largest provider of traffic management services operating across more than 20 locations and providing traffic control, traffic engineering, event management and civil training services.
About Pacific Equity Partners
Pacific Equity Partners is a leading Australasian private equity firm founded in 1998. Funds managed by PEP target control-based investments across a range of infrastructure sectors including energy, water, transport, health, education and communications that possess a combination of protected cashflows and unrealised growth and performance improvement potential. Information on PEP and its investee companies can be found at www.pep.com.au