— PEP is pleased to announce the majority stake in Atlus Traffic as featured in The Australian Exclusive by Kylar Loussikian.  Please see feature below for further detail:
11:00AM AUGUST 22, 2022
EXCLUSIVE: KYLAR LOUSSIKIAN
BUSINESS EDITOR
Follow@kloussikian
Pacific Equity Partners has taken a majority stake in Altus Traffic, the country's largest full-service traffic management business.
David Lundberg, chairman of Altus, said the deal would help accelerate the company's growth in Australia and into New Zealand.
PEP, one of the largest private equity groups in Australia, is expected to use the purchase to embark on more acquisitions in the sector, which is characterised by a large number of smaller companies run as family businesses.
Altus recently acquired Traffic Diversions Group, a major provider of traffic management services in Victoria. That company will be integrated by Altus, which will continue to be chaired by Mr Lundberg, its founder, and chief executive Ben Marsonet.
Separately, Altus has secured the rights to technology from Highway Resource Solutions, a British group which provides road worker protection systems.
In April, Altus said it would acquire the traffic management division of ASX-listed Downer and extend a 15-year partnership with the business across the country.
"We are excited about the opportunity this (deal) presents for our customers and our people, and the platform it creates for our future growth," said Mr Marsonet on Monday.
"We see New Zealand as a fantastic growth opportunity, with regulations largely aligned with Australia's, and a similarly fragmented market creating opportunities for consolidation."
"With record investments in construction and road projects nationally, we see great opportunities to further cement our position as Australia's largest full-service traffic management company and make a tremendous impact on our employees and the communities we serve."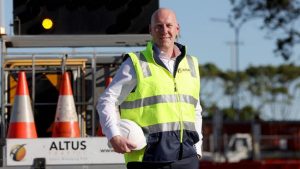 Altus chief executive Ben Marsonet: 'We are excited about the opportunity this (deal with PEP) presents. 'Picture: NCA NewsWire / Damian Shaw
Altus and PEP did not disclosed the sale price, although the deal is understood to value the company at around $200m. The deal was first reported by The Australian online on Monday.
PEP's majority positions in businesses typically equate to a holding of around 80 per cent.
"Altus is led by an excellent management team with a long history of providing safe worksites across the country for its people, clients and the general public," said PEP's Matt Robinson. "With the acquisition of TDG the combined Altus has an enviable market leading position in this fragmented market. PEP will support management with investments in differentiated technology solutions to further enhance worksite safety."
The latest financial accounts lodged by Altus's parent entity, for the year to July 2021, showed the company had revenues of more than $138m – compared to $126m in the previous year.
The combined group is expected to have revenues of more than $250m.
PEP was advised by PwC and DLA Piper, while Altus engaged Novo Capital and Gilbert + Tobin.
Altus provides traffic control, traffic engineering and training and has some 2000 field staff and 1000 vehicles in its fleet.
Separately, PEP secured $1bn in fresh capital for infrastructure-like investments earlier this year after it fundraised for its new Secure Assets Fund.
Earlier this year, it rolled out a Smart Metering Fund – of some $1.3bn – which allowed it to offload part of its smart metering investment Intellihub to Singapore's GIC. PEP previously sold a 50 per cent stake in the business to Brookfield at a $3.3bn valuation.
In June, PEP told investors it had made a significant return on another business, medical device distributor LifeHealthcare, which it sold to EBOS Group.
KYLAR LOUSSIKIAN, BUSINESS EDITOR.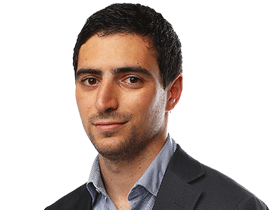 Kylar Loussikian is The Australian's Business Editor. He has been recognised with a Walkley Award and was twice named the Higher Education Journalist of the Year at the National Press Club. Kylar was previously The Australian's National Chief of Staff.